1. WHAT'S WART?
Warts are small growths on the skin that normally don't cause pain.
Some warts itch and may hurt, especially if they're on your feet. There are 5 kinds of warts:
Common warts usually appear on the hands
Flat warts usually appear on the face and forehead
Genital warts (condyloma) appear on the genitals, in the pubic area and between the thighs
Plantar warts are found on the bottoms of the feet
Subungual and periungual warts are found under or around the fingernails and toenails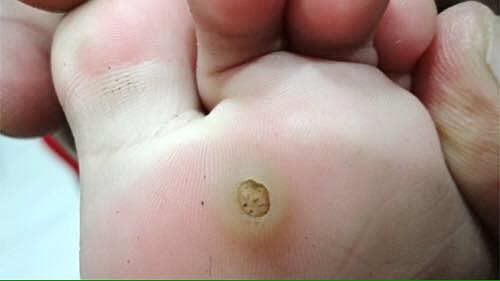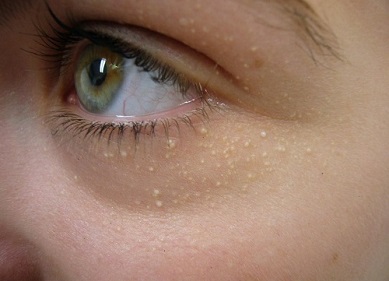 2. WHAT CAUSES WARTS?
Warts are a type of infection caused by viruses in the human papillomavirus (HPV) family. There are more than 100 types of HPV. Warts can grow on all parts of your body.  
3. CAN WARTS BE PASSED FROM ONE PERSON TO ANOTHER PERSON?
Yes, warts on the skin may be passed to another person when that person touches the warts. It is also possible to get warts from using towels or other objects that were used by a person who has warts.  
4. DO WARTS ON THE SKIN NEED TO BE TREATED?
Generally, yes. Common warts are often bothersome. They can bleed and cause pain when they're bumped. They can also be embarrassing, for example, if they grow on your face. Treatment may decrease the chance that the warts will be spread to other areas of your body or to other people.  
5. HOW ARE WARTS ON THE SKIN REMOVED?
First of all, it's important to know that warts on the skin (such as on the fingers, feet and knees) and warts on the genitals are removed in different ways.
Don't try any home remedies or over-the-counter drugs to remove warts on the genital area. You could hurt your genital area by putting certain chemicals on it.
You also shouldn't treat warts on your face without talking to dermatologist first.
You can receive consultation and treatment for this and other skin conditions from the Skin Specialist (Dermatologist) in Columbia Asia Ho Chi Minh city clinic
Dr. Lyudmyla Lohvinova - Consultant Dermatologist
Columbia Asia Saigon Clinic
Follow us for latest Health Tips:
Theo dõi chúng tôi để biết các Mẹo Sức khỏe mới nhất: