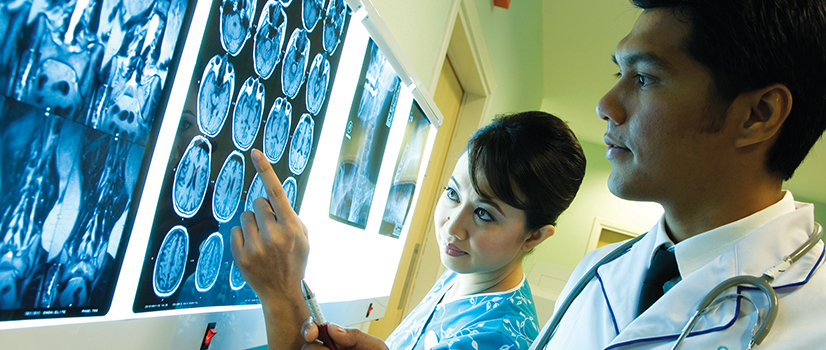 This department provides comprehensive, round­the­clock services for all general surgical procedures.
The general surgeons work closely with other specialists involved in each patient's case, to diagnose and provide timely surgical intervention in complex conditions.  
Endocrine surgery: goiter, hyperthyroidism, thyroiditis, neoplasm of thyroid, hyperparathyroidism, adenoma of parathyroid, carcinoma of parathyroid glands.
Oncological surgery: tumors of skin, soft tissue, thyroid, parathyroid, lymph nodes, parotid, salivary glands, breast tumor, esophagus, stomach, liver, gallbladder and bile ducts, pancreas, small bowel, colon, rectum, anus, adrenal gland, metastasis and recurrence of tumors after surgery.
Pelvic floor: anal diseases such as haemorrhoids, fissures, fistulae, prolapse, abscess, tumor, warts, Intussusceptions, pelvic hernias.
Hernia center: umbilical, Para umbilical, epigastric, inguinal, femoral, incisional, Spighelian hernia, pelvic hernias, recurrent hernias, diaphragmatic, internal, and lumbar hernias.
Laparoscopic surgery: liver tumor, cholelithiasis, exploratory laparoscopy, adhesions, hernias, appendicitis, splenomegaly, hypersplenism, pancreas necrosis, perforated ulcer, feeding tube and bariatric surgery.
General and metabolic diseases: abscesses, cellulitis, lymphangitis, necrotizing fasciitis, ischemic gangrene.
Malformations: intestinal malformation, Meckel diverticulum.